Automotive Service Business
(Automotive Service Department)
Support the Toyota Tsusho Corporation automotive business by helping it improve its after-sales service activities through practical consulting.
This department also serves as the agent in charge of automotive service management for group companies in emerging countries and regions (over 50 locations throughout Africa, Latin America and the Caribbean, Oceania, and Asia).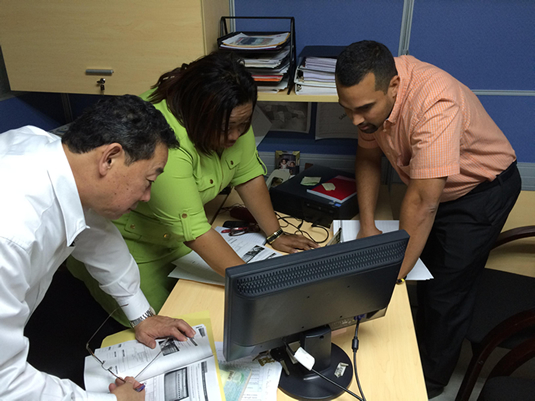 Strengths
1) Business know-how concerning Toyota Motor Corporation and Toyota Group brand automobiles and other vehicles.
2) As a member of the Toyota Tsusho Corporation group, know-how concerning business outside Japan.
3) Easy-to-understand consulting provided by "takumi" (experts in their craft) who have abundant knowledge and experience.